Brestyans my meet scores olivia
The U.S. Classic Senior Guide | The Gymternet
, Brestyan's Invitational · Hotshots Gymnastics Inc. B12 · 7 · Age 1, 31T, 21T, 5T, 12T, , Kick Off. Alicia Marie Sacramone Quinn is a retired American artistic gymnast. She won a silver medal She trained with Mihai and Silvia Brestyan at a club called Gymnastics and More, and followed Sacramone won the individual titles on floor and vault, scoring a on floor, and placed .. "Ziert Alert: Alicia, It's Not Your Fault". Scores By Season; Top Scores. Meet, Team, Level Division, AA. Brestyan's National Elite Qualifier, MG Elite NJ, J JR E, 1.
The Brestyans served as Sacramone's coaches for the rest of her career. Later that year, she participated in her first international competition as a senior, the Massilia Gym Cup in Marseille, Francewhere she placed fourth on floor and ninth on vault. InSacramone helped the U. Her performances caught the attention of the media, which began to mention her as a contender for the American team at the Olympics in Athens. Nationals, an error-filled performance dashed her hopes of an Olympic berth.
Although she tied with Mohini Bhardwaj for the silver medal on the vault, [12] she finished in 19th place overall and did not qualify to the Olympic Trials.
Olivia DiNovi, Atlantic Coast Gymnastics - ncsuk.info
She also injured her back and required time off to recover. She was named to the American team, along with Nastia Liukin and Chellsie Memmelfor the World Championships in Melbourne, Australiawhere she won a gold medal on floor and placed third on vault. She also defended her World Cup vault title Sacramone continued to compete for the U.
She defended her vault and floor titles at that year's U. During the —07 season, she juggled a full NCAA competition schedule with her elite training at Brestyan's.
She was the first female American gymnast since Kelly Garrison in the late s to combine full-time university studies and NCAA competition with elite gymnastics. She was named ECAC Rookie of the Year [16] and swept the Ivy League Classic, becoming the first gymnast to win the all-around and all four events, and posting the highest all-around total ever recorded at the competition.
She defended her title on the vault, placed second on the floor exercise and third on the balance beam. She also posted a score on beam that would have been high enough to qualify her to the beam final. However, due to an International Federation of Gymnastics rule allowing only two athletes per country to participate in each event final, Sacramone was unable to compete for a beam medal, because teammates Liukin and Shawn Johnson qualified ahead of her.
In the team final, she competed on vault, beam and floor, earning scores of When the American team faltered after a difficult beam rotation, in which two gymnasts made major errors, Sacramone gathered the team for a pep talk to refocus them for floor.
She remained a student at Brown, concentrated in sociologybut took the spring semester off to prepare for the Olympics.
Also congrats to Morgan who is an alternate and is the regional vault champion! Our Level 8 team took home the team title Sunday in Coral Springs. Mark your calendars for our annual Spring Gymnastics Showcase Fiesta! This event will showcase our preschool and recreational gymnasts as they perform on May 27, We are beyond thrilled to announce that our Level 9 team with only 5 gymnasts took home the third place team title at the Florida state championships!
Competing against teams with more than double the number of athletes our tiny but mighty team had a great competition in which every athlete contributed greatly to the win. We are so excited to announce that our Level 6 team won the second place state team title at the Florida State Meet! This team made up of ALL first year optional athletes many who did Level 4 this past fall missed out on first place by the most minimal margin possible.
Olivia Greaves Level 9 FLOOR - 2016 Brestyan's Las Vegas Invitational
Twelve athletes are headed to Mobile, Alabama for regionals. Their coaches Dali and Andy did an amazing job moving so many kids up and preparing them so well. We are so grateful to them for doing such an amazing job. LWRG is currently looking to hire additional front office help.
A fast paced, friendly, multi tasking personality would be a perfect fit. Please call or send us a resume at info lakewoodranchgymnastics.
Our Level 6s finished first with a team score of A special congrats to Level 6 Madelyn D It was an amazing competition competing against many of the best clubs in the Country! So grateful to all of the athletes that turned out for our 2 days of team tryouts. They went great and we are so excited about welcoming so many new team members to LWRG. Our Level 6s and 8s took home first place and we had several teams in the top 3!
A special congrats to Level 8 Kylie Cohn on winning the snow globe award for having the highest all-around in her age group! LWRG was excited to win the prestigious optional superteam prize. Great start for our athletes and coaches! We will reopen Saturday, January 7th for all classes! Well our Level 3s did it! In doing so we also had another perfect We are so very grateful to our amazing compulsory coaches. With minimal hours of training they are able to squeeze out every ounce of talent these young ladies have!
We are beyond blessed to have Caroline, Dali and Andy apply the LWRG system, their own personalities and love for our athletes, and a dedication to bringing out the girls best in every minute of every practice! Life is truly great at the ranch! A huge congratulations goes out to our amazing coaches, Caroline, Dali, and Andy! Thank you to our supportive and trusting parents for helping us to make their kiddos the best! Team Tryouts for our teams are around the corner.
As the compulsory season is coming to an end we will be starting the process of looking for next years state champions! Tryouts will be on Saturday, January 7th at 4pm.
Competition Updates
Please call the office for all of the details. This amazing team of girls went undefeated this season and their two coaches Caroline and Dali are the ones that made it all possible.
With 38 individual state champions more than any other club and our first team title with our Level 2s made it an amazing weekend. Maddie will head back to the National Training Center for an all expense paid trip to train with the top 8 to 10 year olds in the country along with the national staff.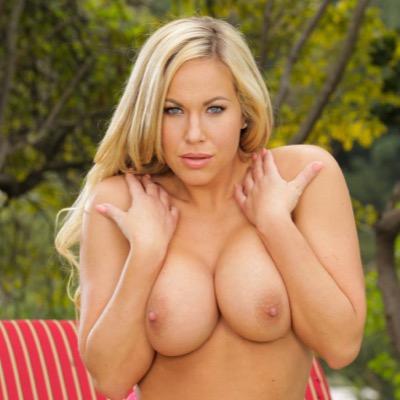 Congratulations to Maddie and her coaches! A special congratulations to Level 4s Keira and Lanie on scoring perfect She will head out to the National Training Center in October to compete against the top 8 year olds in the country! We are so honored to have won the Gold Daisy Award!
Due to Derrians great performance at Nationals in Dallas, Texas this past May she received an all expense paid trip along with other Region 8 athletes to attend this awesome city! We are grateful to Region 8 for awarding the athletes and are so proud of Derrian! Thank you to all of the athletes from all over our state for attending! Chippy ended up placing 10th on vault, 9th on bars, 6th on beam and 9th all-around. This was her first time competing on a podium and competed along with the top year olds in the country.
Hard to believe this time last year she had just finished up competing at level 7 regionals. Secret Hopes Championships Bound! Congrats and Good Luck! Our Xcel athletes finished up a dominating season in Tennessee at the Xcel Region 8 Regionals by winning numerous gold medals. Derrian also took home the 2nd place silver medal on Bars, 4th place on vault, and 8th place on floor. Xcel teams win win win at the state meet!
Our Xcel Platinum team took second. Congratulations to Level 9s Marissa F. Good Luck to the girls! Level 6 Team State Champions! Congrats to our awesome Level 6 team on once again winning the Florida Team Title. A special congrats to Evelyn B. Good Luck at regionals girls! But, the highlight of the meet was definitely a perfect Great Job and Good Luck at state girls! Our girls had a great time competing in the college style finals event and ended up finishing 2nd place.
They definitely earned it!
Platinums tied for first in a great competition and our Golds had the highest team score